Vice President & Co-Founder
Vice President &
Co-Founder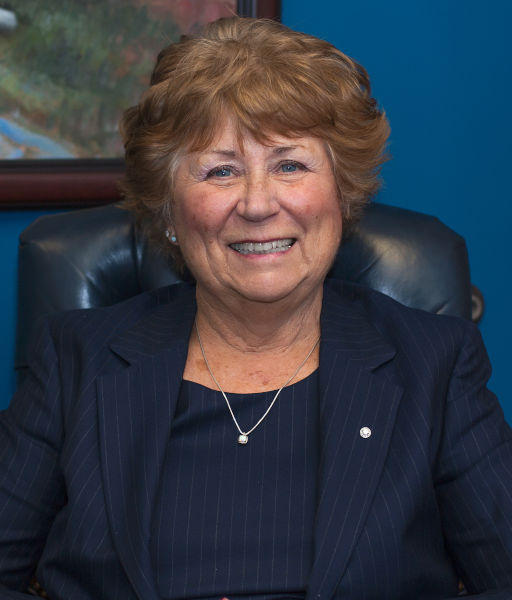 Chick had a career with US Bank before establishing A.G. Sadowski Company with husband, A.G.  For over 40 years Chick has been a driving force within the company and has vigorously advocated for our clients, often reminding our bonding and insurance company partners that we always work first and foremost for our clients.
Chick has been a board member of St. Vincent De Paul and the Salem Contractors Exchange and is a longtime active member of the National Association of Women in Construction.  Chick donated innumerable hours to youth sports in the Salem/Keizer area, is an avid golfer and proud grandmother.  She's a member of the Salem Women's Golf Association.
Though officially retired, Chick continues to be seen working within the agency when not enjoying Winters in Poland and Summers in Portugal.  She remains a secret weapon not only for our clients when a foursome is needed, but also as the originator of our grit – the fighting spirit we draw upon as advocates for our client's best interest.