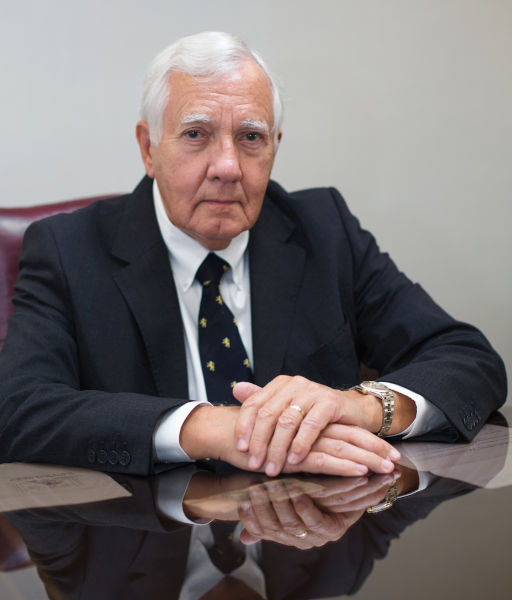 Andy (AG) Sadowski served proudly in the US Marine Corp before attending Portland State University majoring in Finance/Law.  His long career includes positions as Investment Analyst and Portfolio Manager for US Bank, Surety Bond Underwriter in Oregon and Surety Claims Investigator in Atlanta, New York and Boston.  AG financially managed several significant NW based construction companies and served as Sr. Vice President of an international insurance brokerage (now Marsh).
Since 1984 AG has been a Managing Director of AG Sadowski Underwriting Limited, London, England and is a Board Member of the North American Association of Lloyds.  He was one of 160 North American members (Out of 3,600) to withstand the collapse of the Lloyds market in the early 1990s.  [In the late 1980s, there were several catastrophe events such as the Piper Alpha disaster in the North Sea, the Exxon Valdez pollution loss in Alaska, the North Ridge Earthquake in California plus several devastating hurricanes that all created massive claims which rippled through the international insurance market. Losses in the five years from 1988 to 1992 amounted to £8 billion and these fell heavily on the Names at Lloyds. From a total of 36,000 Names, AG is one of less than 2,000 underwriting today after personally paying losses in the seven figures. His resolve was again tested after 9/11/2001 when he absorbed his greatest direct losses because of his reinsurance backing of the aviation field.]
AG Sadowski was an active supporter of the Solidarity movement that brought down communism in Poland.  He enjoys traveling with his wife, Chick, to their homes in Portugal and in Poland, where he can once again speak his first language. Andy's enduring fortitude in the face of adversity is reflected in our company's tenacious spirit.